About Us
Good Vibes are in The Bag
Cesta is a mission-based brand, focused on a meaningful supply chain with integrity. We aim to have a positive social impact by promoting gender equality and economic empowerment, through joyful, ethically-made accessories.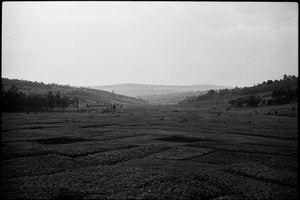 Mukingi, Gitarama, Rwanda
A Purchase With a Purpose
Cesta bags are made by hand from start-to-finish. Each basket is hand-crafted of locally sourced, renewable resources, by talented female artisans in Rwanda, Africa — whom we are proud to pay 500-700% times the national average salary of Rwanda.
Weaving is an age-old tradition in Rwanda — a rite of passage, passed down from one generation to the next. Talented women and the beautiful work they create, are the soul of our brand.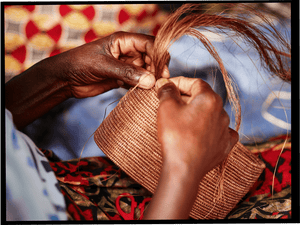 Cesta baskets are made entirely of sisal or raffia – dyed using only organic vegetables. Sisal is an ideal renewable resources – over its life-cycle, it absorbs more carbon dioxide than it produces and sisal groves help to reduce soil erosion with their extensive root systems. Even once finished baskets, our baskets are 100% biodegradable. 
The average Cesta artisan has 5+ dependents and is the primary breadwinner of her family. Her work allows for the family to purchase livestock, fund education & alleviate poverty in rural communities.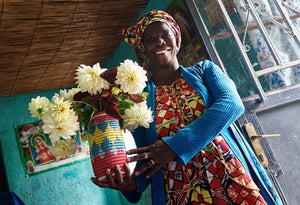 Co-op Leader & Head Weaver
Meet Niyitegeka Liberte
"I am the primary income provider in my family. Before, I didn't always know if I could afford food if the crops failed or medicine in the case of emergency. Now, I can comfortably say that I am able to pay for a hospital visit, medical treatment, or additional food if needed. The increased income made it easy for me to get loans, which I used to build my house, invest in land, and purchase livestock. I aspire to have a lasting impact on my family and community by working to lift up others."

"They're luxe, yet low-key-not "crunchy". It's just one way Cesta is subverting the many stigmas surrounding sustainable fashion."

"Jane Birkin would be jealous."

"Cesta Collective has made a big impact with small handbags on more than 1,400 women's lives."

"Cesta Collective founded their buzzy brand on making a difference."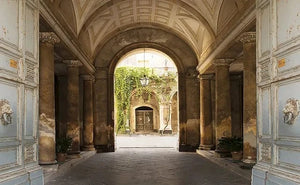 Acireale, Sicily
Made in Italy
Our baskets are handmade into handbags in Sicily, Italy. Each piece is expertly crafted by skilled artisans who use traditional techniques and the finest, carefully chosen, sustainable materials, at the luxury atelier shown here.
Limited-Edition
Small Batch Production
When we say limited-edition, we mean it. Each & every piece in our collection is made entirely by hand from start-to-finish, in very small batches. Because, ubiquity isn't interesting! Only a few of each exist & all are unique in their own way.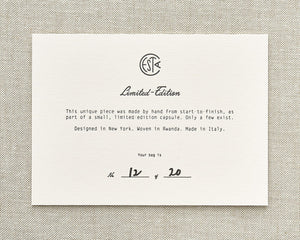 "
Cesta is not your ordinary fashion label. Founders Erin Ryder & Courtney Fasciano are building their brand like a community project. The fashion industry vets are working with female artisans Rwanda to support local economies and focusing on sustainable sourcing for a greener future.

"